Sea Turtle Recovery (STR) is dedicated to the rehabilitation, preservation and conservation of sea turtles.  STR's goal is to rehabilitate sick or injured sea turtles for their release back to the wild. Sea Turtle Recovery also educates the public on the important ecological role of sea turtles, threats endangering them, and ways to protect their future.
Please consider donating to help save these turtles!
STR provides staffing, food, medicine, surgeries and other treatments to sick and injured sea turtles until they can be released back into the ocean. Sea Turtle Recovery treats many ailments in sea turtles including illness, injuries, and cold stunning (similar to hypothermia in humans).   STR often treats patients with injuries such as pollution ingestion, propeller cuts, fishing gear interactions, and broken bones. 
ADOPTIONS AVAILABLE:
[*Adoptions are a sponsorship only, and each sea turtle may have multiple adopters due to rehabilitation costs and efforts.*]
Some sea turtles are now available for adoption  (Please note these are sick and injured animals and their health until release cannot be guaranteed.)  Your support will help with general sea turtle care including food, medication, vet supplies, etc. Donate $30 and we will send you a thank you packet containing an adoption certificate with a short description of your turtle and a 3 in x 4 in photo magnet of the turtle you sponsor. If applicable, we will email you a photo of your adopted turtle after it is released. Current adoptable turtles have an adoption button below them.   NOTE: Stories and photos received are protected by copyright and are not to be redistributed, sold, or published without written permission.  All rights reserved-STR.
Interested in sponsoring the full estimated cost of rehabilitation? Click here for sponsorship information.
STR-21-001: DonaShello
This juvenile Kemp's Ridley sea turtle stranded due to becoming cold stunned in Massachusetts. This turtle was initially treated by Atlantic Marine Conservation Society and transferred to Sea Turtle Recovery for further rehabilitation. Released Healthy! August 2022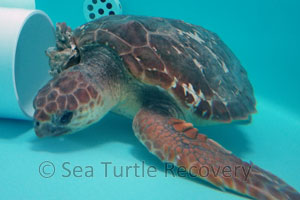 STR-21-002: Titan
This juvenile Loggerhead sea turtle was found near Island Beach State Park, NJ. This turtle has propeller cuts, shark bites, and partial amputation of the right front flipper. Released Healthy! August 2022
STR-21-003: Slater
This juvenile Kemp's Ridley sea turtle stranded due to becoming cold stunned in Sandy Hook GNRA, NJ. This turtle has propeller cuts and partial amputation of the right front flipper. Released Healthy! August 2022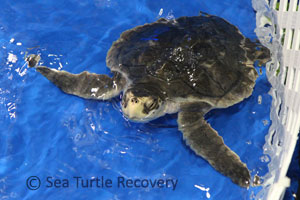 STR-21-004: Princess
This juvenile Kemp's Ridley sea turtle stranded due to becoming cold stunned in Sandy Hook GNRA, NJ. Released Healthy! August 2022
STR-21-005: Animal
This juvenile Kemp's Ridley sea turtle stranded due to becoming cold stunned in Massachusetts. Released Healthy! November 2022
STR-21-006: Willow
This juvenile Kemp's Ridley sea turtle stranded due to becoming cold stunned in Massachusetts. Released Healthy! August 2022
STR-21-007: Dylan
This juvenile Loggerhead sea turtle stranded due to becoming cold stunned in Massachusetts. Released Healthy! May 2022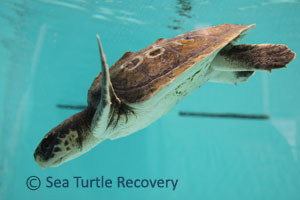 STR-21-008: Cortez
This juvenile Kemp's Ridley sea turtle stranded due to becoming cold stunned in Massachusetts. Released Healthy! August 2022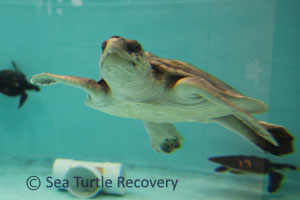 STR-21-011: Stone
This juvenile Kemp's Ridley sea turtle stranded due to becoming cold stunned in Massachusetts. Released Healthy! August 2022
STR-21-012: Dexter
This juvenile Kemp's Ridley sea turtle stranded due to becoming cold stunned in Massachusetts. Released Healthy! May 2022
STR-21-013: Nitro
This juvenile Kemp's Ridley sea turtle stranded due to becoming cold stunned in Massachusetts. Released Healthy! May 2022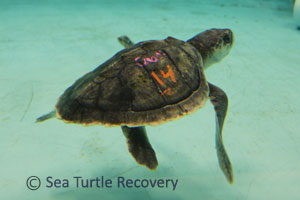 STR-21-014: Apollo
This juvenile Kemp's Ridley sea turtle stranded due to becoming cold stunned in Massachusetts. Released Healthy! May 2022
STR-21-015: Pete
This juvenile Kemp's Ridley sea turtle stranded due to becoming cold stunned in Massachusetts. Released Healthy! May 2022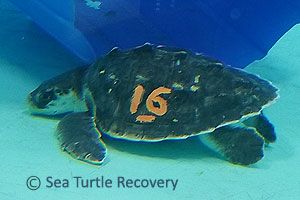 STR-21-016: Rahmer
This juvenile Kemp's Ridley sea turtle stranded due to becoming cold stunned in Massachusetts. Released Healthy! May 2022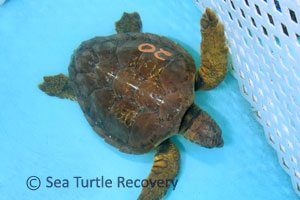 STR-21-020: Petunia
This juvenile Loggerhead sea turtle stranded due to becoming cold stunned in Massachusetts. Released Healthy! August 2022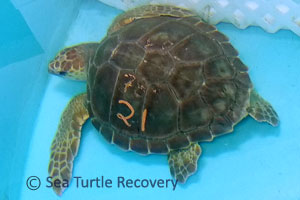 STR-21-021: Hedwig
This juvenile Loggerhead sea turtle stranded due to becoming cold stunned in Massachusetts. Released Healthy! May 2022
Patients From Previous Years