At STR, we believe that learning about its founders is more than just knowing our resumes. Read some of the things that we want you to know about us from each individual themselves.  When you support STR, your donation will be managed by honest people who will use it to help Sea Turtles.    Sea Turtle Recovery is a passion that lives inside us.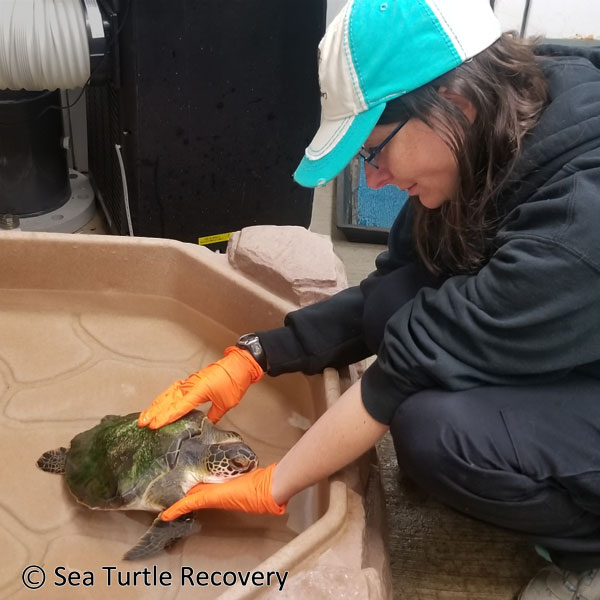 Brandi Biehl, Co-Executive Officer
I believe whole heartedly that a facility can only thrive if the people in it look at each individual animal as if it were their first and last to ever get the opportunity to save. Each individual matters. They will always matter, and until its release, I will be dedicated to its care. The thought that has lived in my heart is this: When looking into the eyes of marine mammals and sea turtles, it's not about whether or not they know me. Instead, when looking into their eyes, it is how I know myself. I have had a blessed career and been able to research bottlenose dolphins, excavate sea turtle nests, save seals from the brink of death, etc. I had to learn a lot along the way, and I know there will always be new ways to grow, learn, and develop my skills. However, I think I am finally ready to share my knowledge with future generations, and I know I am now equipped with the ability to start The Sea Turtle Recovery. I can't save these beautiful creatures alone, and I am excited to meet people wanting to see sea turtles come off the endangered and threatened species list just as badly as I do.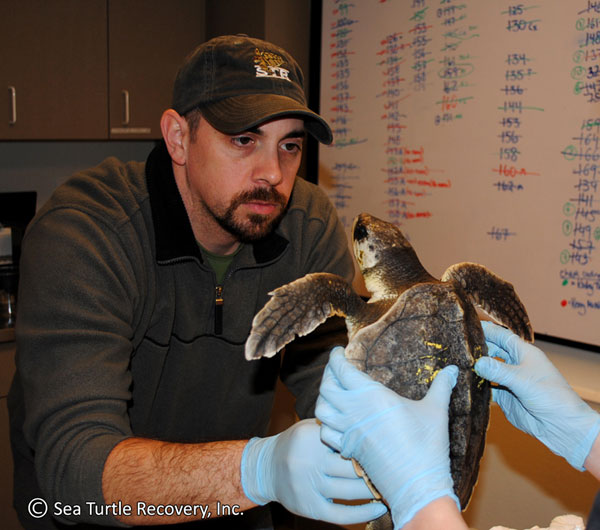 William Deerr, Co-Executive Officer
For as long as I can remember, I have been fascinated with the aquatic environment. I was always reading books about whales, dolphins, turtles, fish and deep sea exploration. I would spend hours listening to recordings of whales. As a child, I always had fish tanks and pet turtles. Summer days at the beach with my family were spent digging for mole crabs and scouring the jetties for starfish. As I got older, it was time to choose a career path and apply to colleges; there was never any other option than being a Marine Biologist. I earned my Bachelor of Science in Marine Science degree at the Richard Stockton College of New Jersey, where I was fortunate enough to study New Jersey's largest seal colony in the wild. Through the years, I have rescued seals, dolphins and sea turtles. I have helped bring animals back from near death; and learned from them after death. Through this I have been shown that every individual matters and deserves every option you have to help it, that there is ALWAYS something new to learn, and the more I learn the stronger my fascination becomes! Overtime, it has become apparent just how desperately we need additional support for Sea Turtles, not just in New Jersey but throughout the Atlantic Coast region. All sea turtles are endangered or threatened worldwide and may not be here in just a few short generations. We have an amazing team of people assisting in the creation of Sea Turtle Recovery, and together, with your support, we can help save these incredible animals from extinction.
Dr. Hubert Paluch, DVM, Medical Officer & Dr. Jonathan Bergmann, DVM, Associate Veterinarian
Thank you for your interest in Sea Turtle Recovery. STR is a very small, new organization that is working diligently to grow our support base and secure funding.  Currently, we do not have any employment opportunities. We wish you the best of luck in your endeavors.
Due to the overwhelming number of individuals interested in working for STR, we can no longer respond to unsolicited inquiries or requests for employment.