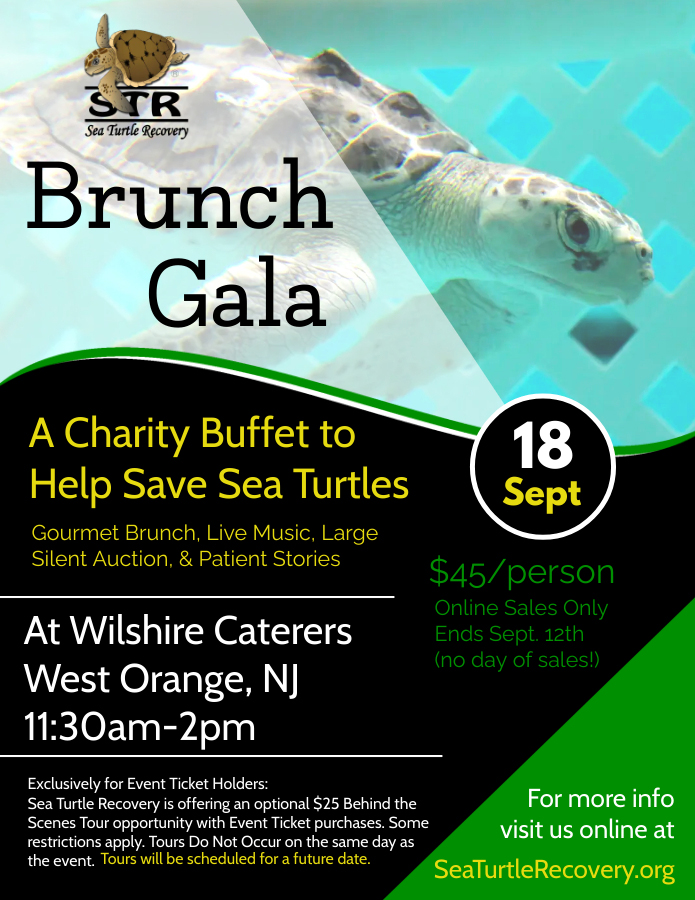 This buffet style event will have videos and stories of sea turtle patients, a large silent auction, cash bar, and live music! Also, Sea Turtle Recovery's two full time staff will be available to answer all of your questions.
Note: An optional pasta dish or Vegan dish will be offered
to those not comfortable with buffet style dining.